Pet Photo Banners Are Easy To Design And Order
We make it easy to create a pet photo banner that puts your pet on display at any event.
Create your pet photo banner on our website and customize it with photos of you and your pet, or with pictures of your pet only.
Cherish your favorite memories with your four-legged pal by printing them on custom banners using our simple design tool.

Choose one photo or create a collage of all your favorite memories from your computer, Google drive, or your social media photo albums. Personalize it even more by adding your favorite quote, lyrics, the name of your pet, or the date you brought them into your family.
Once you've finished designing, check the preview of your banner before finalizing the layout, and then our expert team will do the rest to create the perfect banner and have it delivered to your doorstep.
Get Creative With Custom Pet Photo Banners
These aren't your average banners! Our custom pet photo banners showcase your cats or dogs on sturdy canvas.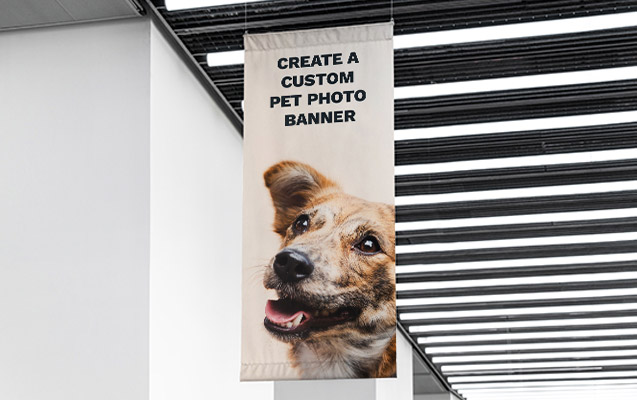 Our personalized pet photo banners can be used as backdrops, or for events, fundraisers, and more!
Don't limit your banners to just outdoors or public events, because these can also be customized for small and intimate spaces in your home or office.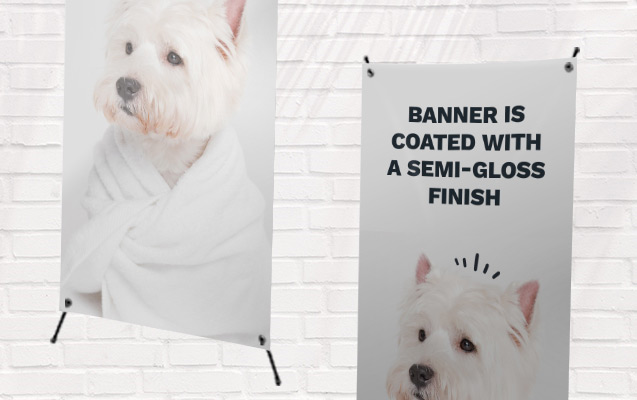 Pet Photo Banner Specifications
We offer many different types of banners. Choose from a wide range of banner colors and custom sizes of up to 58 inches wide and 100 feet long.
Each canvas banner is coated with a semi-gloss finish that enhances the quality and durability of your artwork.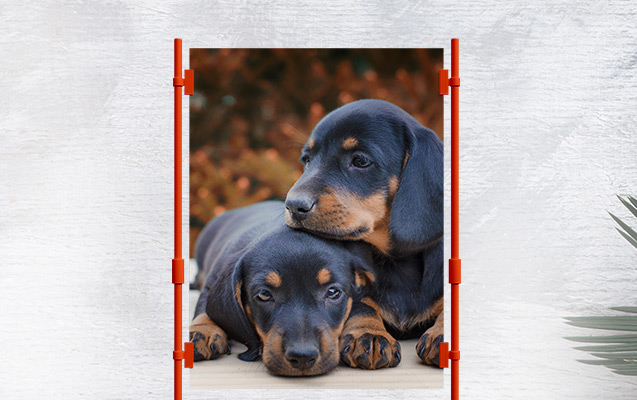 Great For Any Occasion
Add unique decór to your home or office space with pet photo banners. You can also create banners for special occasions.
Whether you create a banner for yourself or as a gift for your loved ones, it's one that is sure to bring a smile to everyone.
Our pet photo banners are perfect for any occasion and make unique decór for holiday parties or all sorts of fundraising events.