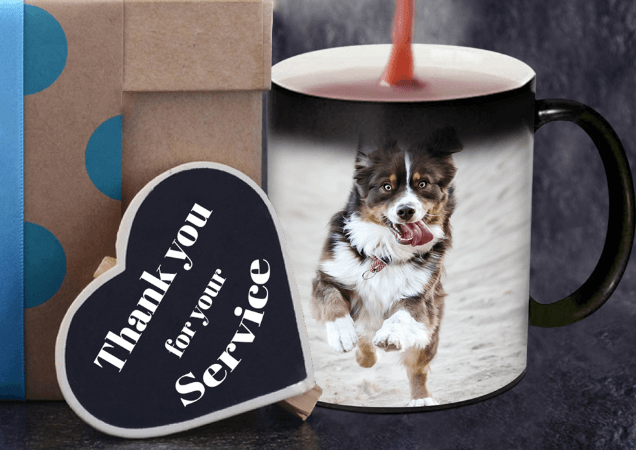 Brighten Your Day with Pet Photo Magic Mugs
Take your pet photo mug to a whole new level with our magic mugs!
Choose your favorite pet photo and we'll print it on the mug under a special, magical coating.
Your mug will look like a plain old black coffee cup until you pour hot liquid into it and then – shazam! – your pet's photo will magically appear for all to see!
Our magic mug is a fantastic gift that will bring a smile to any pet lover in your life. Give them to your favorite pet sitter, dog walker, or make one just for yourself! Any occasion can be extra special with a mug that will surprise and delight your loved ones for years to come!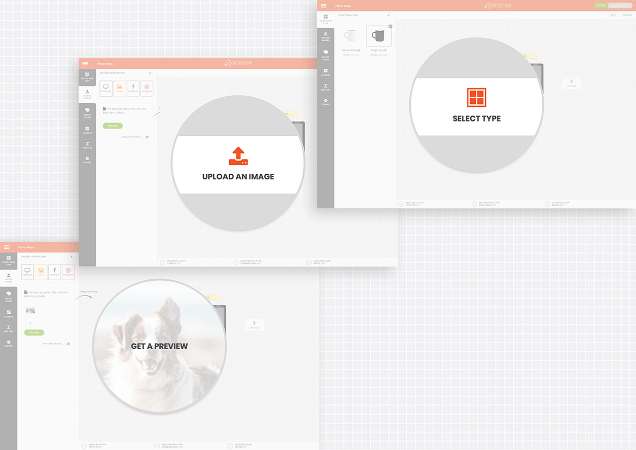 Design a Pet Photo Magic Mug With Just a Few Clicks
We make it easy to create a pet photo magic mug every pet lover will absolutely love.
Enjoy those good memories of your four-legged pal every day by printing them on custom mugs using our simple design tool.
Create your pet photo magic mug totally online at MyPetCrew.com with our feature-filled design tool. Customize your magic mug with a single photo of your furry family member, or a custom collage of pet photos through the years.
Choose any photos of your favorite memories from your computer, Google drive, or your social media photo albums. Personalize your pet magic mug even more by adding favorite quotes, song lyrics, the name of your pet, or the date they came into your life.
Once you're done personalizing your pet photo magic mug, check the preview of your mug before finalizing the layout, and our expert team will do the rest of the work to create the perfect mug and have it delivered to your doorstep.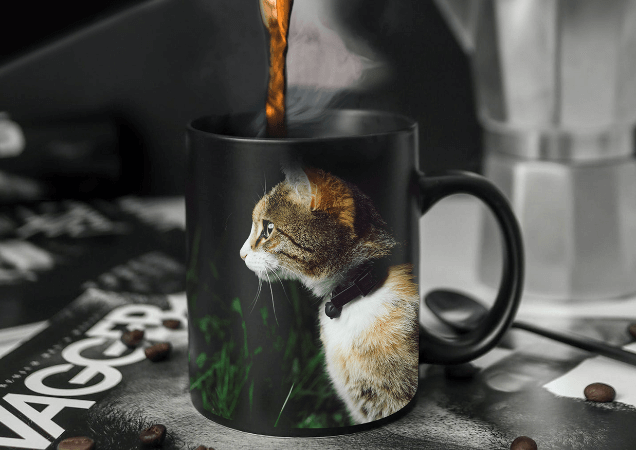 Durably Designed Magic Mugs for Daily Use
Order your custom pet photo magic mugs that will last for years!
The "magic" heat-activated coating is designed to withstand the rigors of daily use. The quality construction and durable ceramic ensures you and your loved ones will enjoy your personalized pet photo magic mugs for years to come.
Simply pour a hot beverage into these black custom heat-activated mugs and watch your pet's photo magically appear before your eyes. Serve your guests with a plain black mug, but when you pour hot tea or coffee -- surprise! They'll see your pet's happy face looking back at them. Pet photo magic mugs really get the conversation started!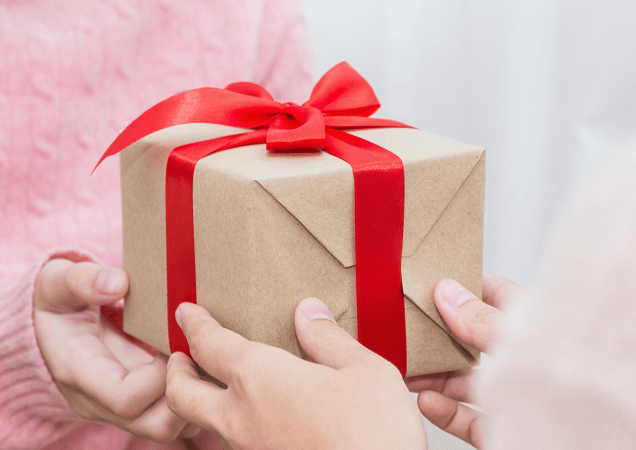 A Special Gift for Any Occasion
These unique pet photo magic mugs add a personal touch to your home office or kitchen. Use them as daily coffee or tea mugs, or display them on shelves throughout your home.
Custom pet magic mugs make fantastic gifts that remind people of their beloved four-legged friends every day. They're the ideal thoughtful gift for anyone who has ever loved and cared for a pet.
Whether you create a magic photo mug for yourself or for friends and loved ones, they're the perfect gift that's sure to make them smile.
You can create personalized pet magic mugs to celebrate a new pet, memorialize a pet no longer with you, or to display that goofy photo of your dog or cat to make you laugh. Design your magic mugs online today — it's fun and easy!