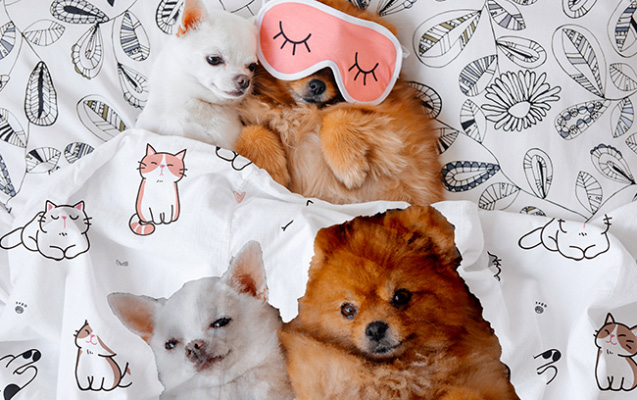 Custom Pet Blankets are easy to design and order
Create your pet photo blanket on our website and customize it with your own photos! If you've been looking for fun ways to archive your pet's photos, our pet photo blanket is the perfect opportunity to do so. Bring fun memories with your four-legged friend to life by placing their image on a cozy blanket.
You don't have to be an artist to design a blanket you or your pet will love; our design tool makes it easy and the options are endless!
Use our easy design tool to create the photo blanket that's perfect for your pet. Choose one photo or create a collage of all your favorite memories. Personalize it even more by adding your favorite quote, lyrics, the name of your pet, or the date you brought them into your family.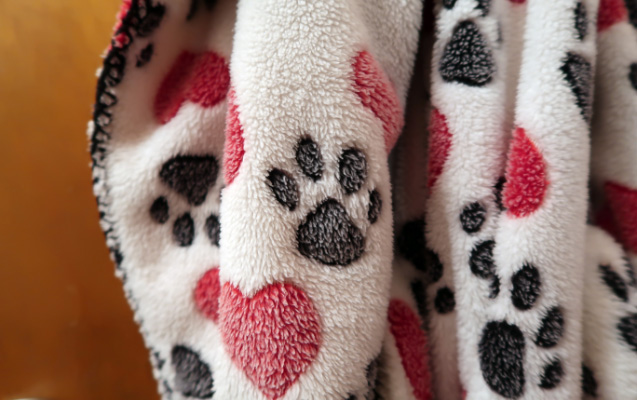 Choose your material
Our pet photo blankets are available in multiple materials. Cuddle your dog or cat with soft fabric that's easy to clean and won't irritate their fur. Available in a variety of sizes and printed on exquisite ultra-plush fabric, these blankets utilize a high-quality printing process for a bright and vibrant image that lasts a lifetime.
Choose from a variety of fabrics – fleece, or Sherpa – for the perfect feel for their pet bed, when they're curling up next to you on the couch, or when you're both enjoying some outside time.
Made from some of the softest premium materials ever invented, this blanket lasts decades and won't be ruined after multiple washes.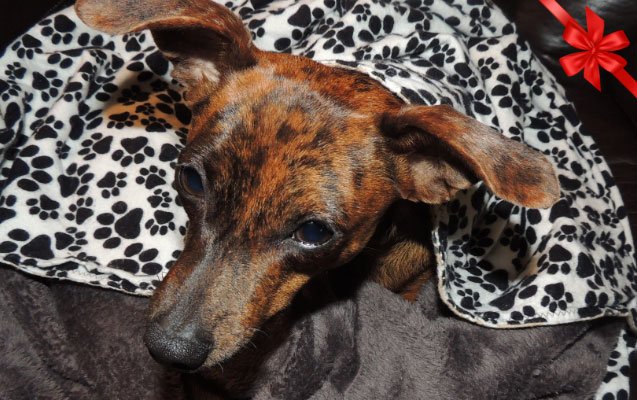 A Great Gift for Any Occasion
Our pet photo blankets are great for any occasion. Whether you're celebrating your pet's special day or wanting to create a gift for pet lovers in your life, this is a gift that won't disappoint.
Our warm and cozy blankets are great for birthdays, Christmas, anniversaries, and "just because" gifts. Surprise your dog or cat with a cozy blanket they can snuggle up to on a lazy day, or gift a friend with a blanket that showcases their favorite pictures of them and their furry friend on their birthday.