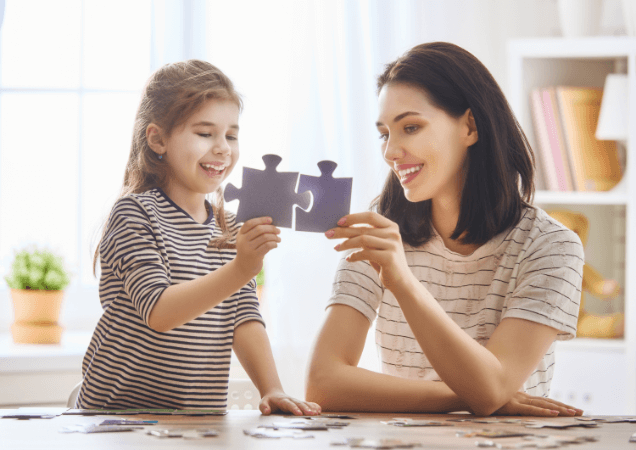 Our custom pet photo puzzles also make for great personalized gifts to kids or adults.Create your favorite picture once you merge the different puzzle pieces together.
Easy to Design and Fun to Complete
Our photo puzzles give you the freedom to turn your pet's photos into a fun activity for any occasion. Whether it's a family game night or celebrating a special birthday, celebrate an event differently with personalized pet picture puzzles.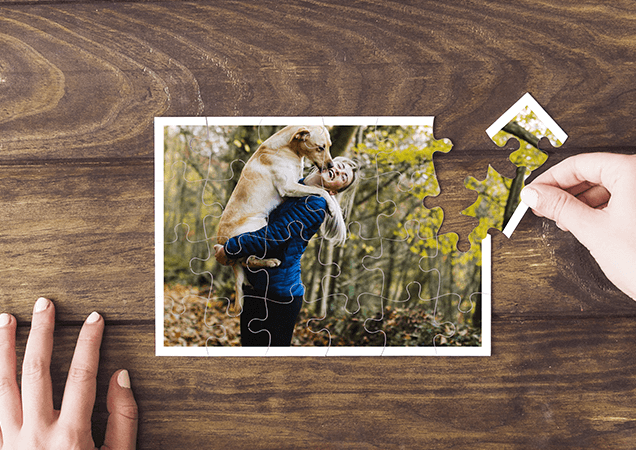 Create a Photo Puzzle Everyone Can Enjoy
Cherish your favorite memories with your pet by designing them into a personalized jigsaw puzzle! Enjoy a fun activity of puzzles over and over again with unique photo memories.
We print your pet's photo puzzle pieces on high-quality acrylic that displays the vibrant colors of your picture. Enjoy sturdy backing on each puzzle piece that keeps your creation in great condition for years to come.
The pieces of the puzzle are about one-inch wide, accompanied by a black box showing your full-sized picture.
Custom Puzzles for Pet Lovers
Our puzzle pieces are about an inch wide, so they are comfortable to be held by the small hands of kids.
Show off your pet's favorite memories, treats, and hangout spots with our custom photo puzzles.

Start Order

Personalize the photo puzzle even more with custom text of your pet's name or the date of their birthday or when you brought them home.

Start Order

A photo puzzle for the fur-parents in your life is a gift they'll never forget. It will bring a smile to their face every time!

Start Order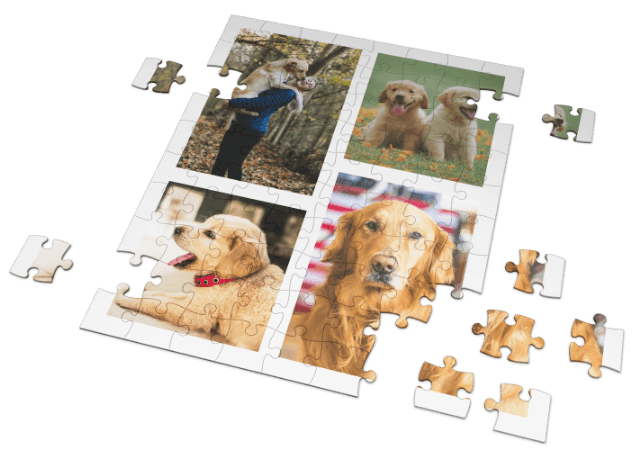 Create a Photo Puzzle with a Collage of Pictures
Sometimes it's hard to choose just one picture for your custom puzzle. Don't fret! We make it easy to have options with collage layouts. Place multiple photos on puzzle pieces and never get bored when assembling your pet puzzle.
Why are our Pet Photo Puzzles so Amazing?
 

Add photos up to 5 and texts on your puzzle

 

Different layout options for photos

 

From 100 to 2000 photo pieces

 

No extra price or software download needed

 

Create a puzzle design on-site
Our Design Process is Easy to Use
Choose the Size

Select the size of your puzzle from our list of options. Create a small pet photo puzzle or a large pet photo puzzle.

Choose an Image

Choose an image from your computer drive, social media accounts, or your Google Drive.

Get a Preview

Before you finalize your design, grab a preview of your photo puzzle design. Once you're satisfied with your creation, submit your payment and wait for your order to arrive.