How It Works
The Steps

Complete the configuration steps and place the order.

Print Preview

One of our designers will complete your portrait and we email you the preview.

Approve and Shipped

Upon your approval, we will ship the Portrait at your given address.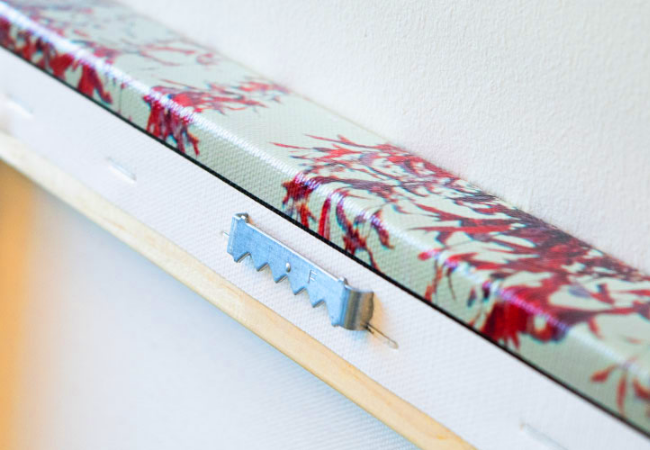 Hanging Kit and Stands
We offer unique options along with the product such as the Hanging Kit, Hooks for Hanging, Sawtooth hanger, Easel Back, Easel Stand, and Dust Cover Back. You would be able to select one or more of these options at the last step of Portrait Configuration.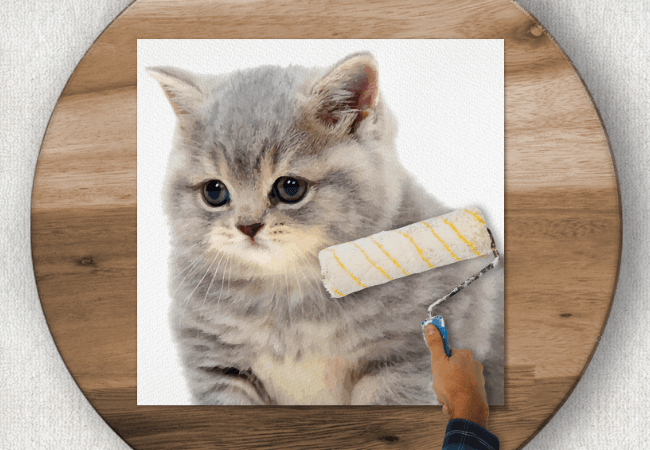 Lamination
Along with our Canvas Print option, we offer an exclusive add-on where you can have the laminated print for your custom pet print. The lamination over your print increases the durability and makes the print look glossy.
The front of the image is behind the brown protection paper. Please remove paper before installation.
Questions & Answers
How are Pet Prints different from Pet Portraits?
MyPetCrew offers both, custom pet prints and custom pet portraits. Custom Pet Prints is a product where you can upload your pictures and get a print of them on an Acrylic frame, on Metal frame , on Wood frame, or on a plain canvas. Our tool allows you to customize your photos on the printable area and get your choice of print for your Home, Office, or anywhere else you wish to place your pet prints. On the contrary, the Pet Portraits are a product that gives you an option to select the background, frame color and other options to further customize your pet's photo to get a more finished portrait. Pet Prints cost you less in comparison to that of Pet Portraits due to no need for designing the artwork of your print area. Order Custom Pet Prints from
here
for a full view of your memory at lesser cost and to have it delivered faster than Pet Portraits.
What are the options for hanging acrylic prints, including cost?
What type of material is used in acrylic prints?
What will be the thickness of the frames in acrylic prints and wooden prints?
Ask about Custom Pet Portraits and get answered by email.
×
Image Guidelines
Ideally solo pet photos would work best for Portraits. If you wish to have a whole photo with the pet printed on Canvas, or Metal, or Acrylic, or Wood, refer to our Product: Custom Pet Prints. The custom pet portrait is more of an exclusive print get the close-up of your Pet with a finer background and other configuration options. Below images will explain more:
This image is correct

Close up of the Pet

This image is incorrect

An image of the pet sitting sideways

This image is incorrect

An image of the pet along with the pet owner